Point of sale (POS), a critical piece of a point of purchase, refers to the place where a customer executes the payment for goods or services and where sales taxes may become payable. POS is important for marketers because consumers makes purchasing decisions on high-margin products or services The point of sale is often referred to as the point of service because it is not just a point of sale but also a point of return or customer order. POS terminal software may also include features for additional functionality, such as inventory management, CRM, financials, etc.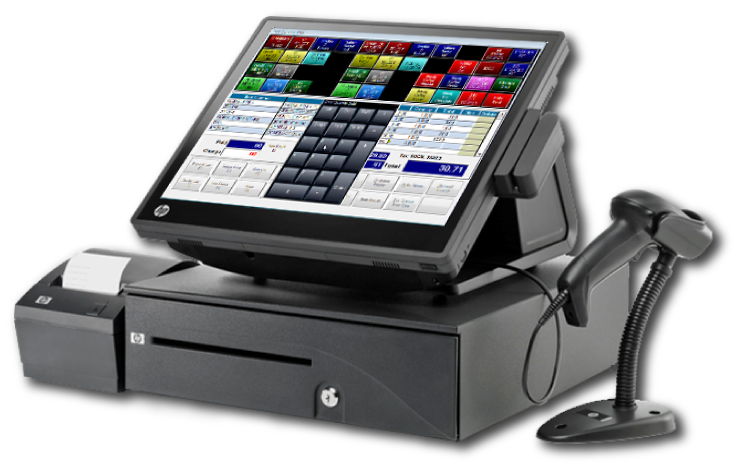 POS systems are designed not only to serve the retails, wholesale and industries as historically . Now a days POS systems are also used in businesses, healthcare management, equipment repair shops, ticketing offices such as cinemas and railway stations sports facilities and many other.
Every customers have different expectations within all management or trades. POS software have a so many demands, especially from those in the retail/wholesale industry. special requirements, some business's goods may include perishables and hence the inventory system must be capable of prompting the admin and cashier on expiring or expired products. Some retail businesses require the system to store credit for their customers, credit which can be used subsequently to pay for goods. A few companies even expect the POS system to behave like a full-fledged inventory management system, including the ability to provide even FIFO (First In First Out) and LIFO (Last In First Out), reports of their goods for accounting and tax purposes. POS systems are very demanding on their performance because of numerous submissions and retrievals of data - required for correct sequencing the receipt number, checking up on various discounts, membership, calculating subtotal, so it is just to process a single sale transaction.
In retail point of sale system mostly includes a cash register (which is in a computer, monitor, cash drawer, receipt printer, customer display and a barcode scanner) and the majority of retail POS systems also include a debit and credit card reader.
Key Features of a POS System:
Sales Reporting: mostly POS systems is used to look at your sales. The difference lies in how those numbers are presented by sales reporting data can be accessed and how much detail you get.
Sales Reporting Should give you ability:
Generate in details sales reporting like hour, employee total cost, total retail amount, profit, margin etc.
Storing in details report regarding sales.
Customer Management: A POS should have customer relationship management to track all customer data. By using customer management features we can Keep track of your customers' purchase history
Customer Management Should give you ability:
Store Customer details like customer name, company name, age, phone number, email address etc.
Store Purchase history.
Attach new customer or sale transactions
Inventory Management: One of the important function of POS system Inventory management system is used to keep track of all products. So you know when it's to order, how much is sale, profit and loss of product
Inventory Management Should give you ability:
Indentify product with unique serial number
Counting Product
Employee Reporting and Management: The performance of your employee is store. Having ability to store sales target so you will know your top performance employeeAttach new customer or sale transactions
Employee Reporting management should give you ability:
Add Employee system
Generate Employee wise report
Add And Modify Schedules.
Depending on the software features, retailers can track pricing accuracy, inventory changes, and sales patterns. Using integrated technology to track data helps retailers catch discrepancies in pricing or Cash flow that could lead to profit loss or interrupt sales.
Generate in detailed sales reports based on employee, products, total cost, total retail cost, total benefit, total loss, margin etc.
Provide super fast snapshots and charts on your store's sales performance
Store in detail information related to customer as well as product
Having POS software it will help you to save your time with multiple entities